How to Sell Your House On Zillow
A Step By Step Guide
If you are selling your house without a Realtor then you first thought might be to post your home on Zillow and Realtor.com which would most certainly be a great idea!
Nothing sells for more money with less exposure and these are the two largest consumer facing websites on the web today. If you're wondering how Trulia stacks up, it was bought by Zillow and so it's all part of the same company.
We are going to walk you through listing your house on Zillow. Before we do that make sure to read the next section!
Read Carefully Before You Start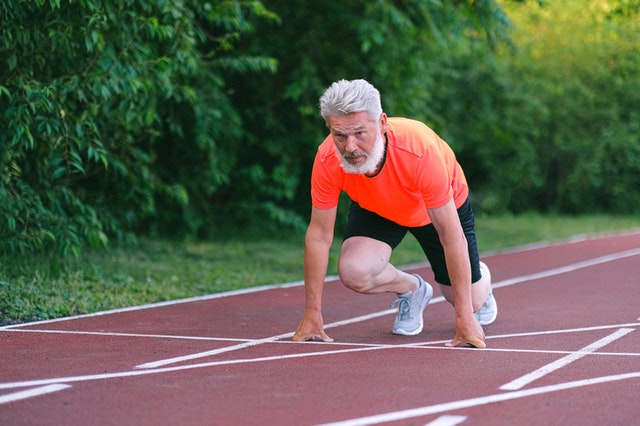 If you are serious about selling your house. These two websites only reach a portion of the total buyer pool. If you want every opportunity to sell your house for the most you need the most exposure to the right type of customer.
The chart below shows that while Zillow and Realtor.com do have quite a bit of traffic, they don't have it all.
More important is the right kind of traffic. Yes, Zillow and Realtor.com are fantastic for marketing your property but the bulk of your most qualified, ready to purchase buyers are receiving their information from the Multiple Listing Service (MLS) directly.
If you are serious about selling, we highly recommend (shameless plug here) our Flat Fee MLS Listing. This will allow you to add your property information 1 time and be seen on over a hundred websites including all the big ones.
Worried about price? While we do charge up front for our Listing Services there is an option to pay at closing.
Unlike other flat fee listings we provide training, a mentor and additional resources to ensure you are successful!
If you still want to reach just a fragment of the market and deal with a bunch of tire kickers, keep reading. Hope we just saved you some time and money though.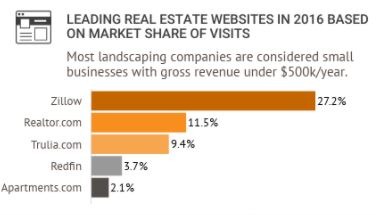 Post Your Property on Zillow
To get started you will need to go to the For Sale By Owner page of Zillow. In the real estate industry For Sale By Owner (FSBO) is what we call someone who is selling their own house.
Enter your address and click Continue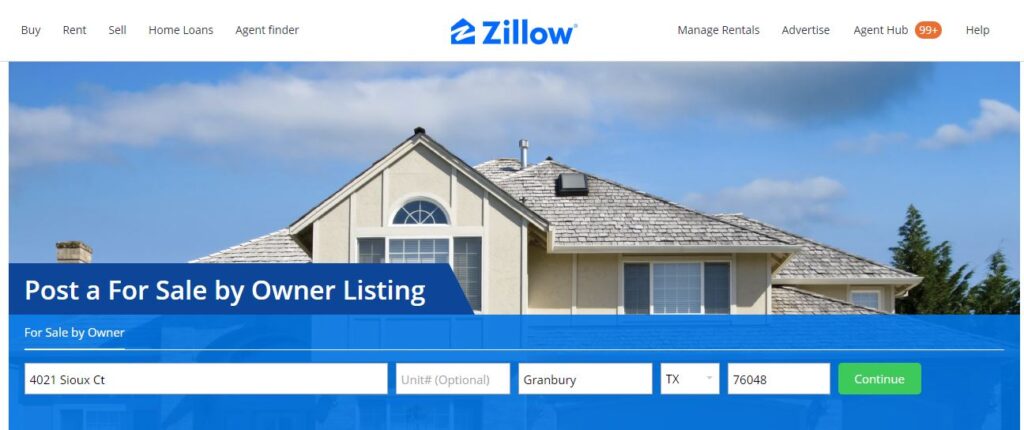 Add Property Details to Zillow
You may be asked to confirm your address before arriving on the information intake page. This is where you enter all of the property details, upload photos, virtual tours and all the other relevant information.
If you would prefer not to do this multiple times on each website (as it can be quite time consuming) we do highly recommend our Flat Fee MLS Listing service.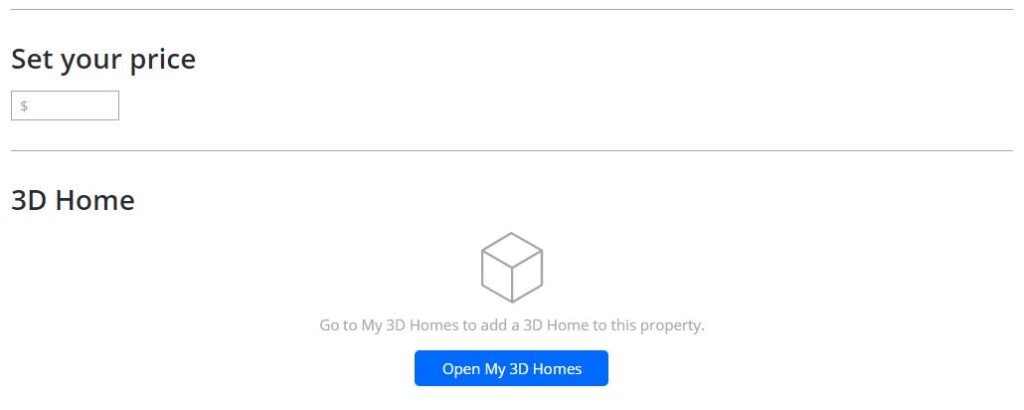 When it comes to setting your price there are many pricing strategies. If you're not sure on how much you should list for you can download our FREE guide and selling checklist.
Or if you join our Sell Without Fail Membership a local Realtor will run comps for you.
Next you can add your 3D Home Tour. It's okay if you haven't heard about this before. It's a newer technology that allows someone to take a virtual tour of your home. You don't need this to sell. However if you are in an area where a lot of people are migrating in you may want to consider it. Here is an example
If this is something you would like to have you can purchase your professional photographs and 3D tour from our pricing page.
Next you will add your photos and all the information about your house. The more information you can provide the better. Especially if you have a unique property.
Many buyers will search based on specific criteria and those tend to be the ones that pay more.
At the bottom Zillow will ask you for a phone number. This is how potential buyers will contact you. This phone number will be out on the world wide web and so we highly suggest getting a free google voice number or another service so you can filter your calls.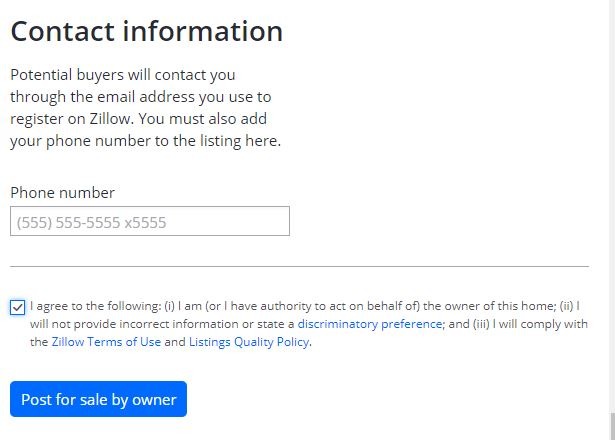 Click Post For Sale By Owner to finish! You're on your way to selling your home!